BIO-PLASTICS EUROPE: EU Policy Framework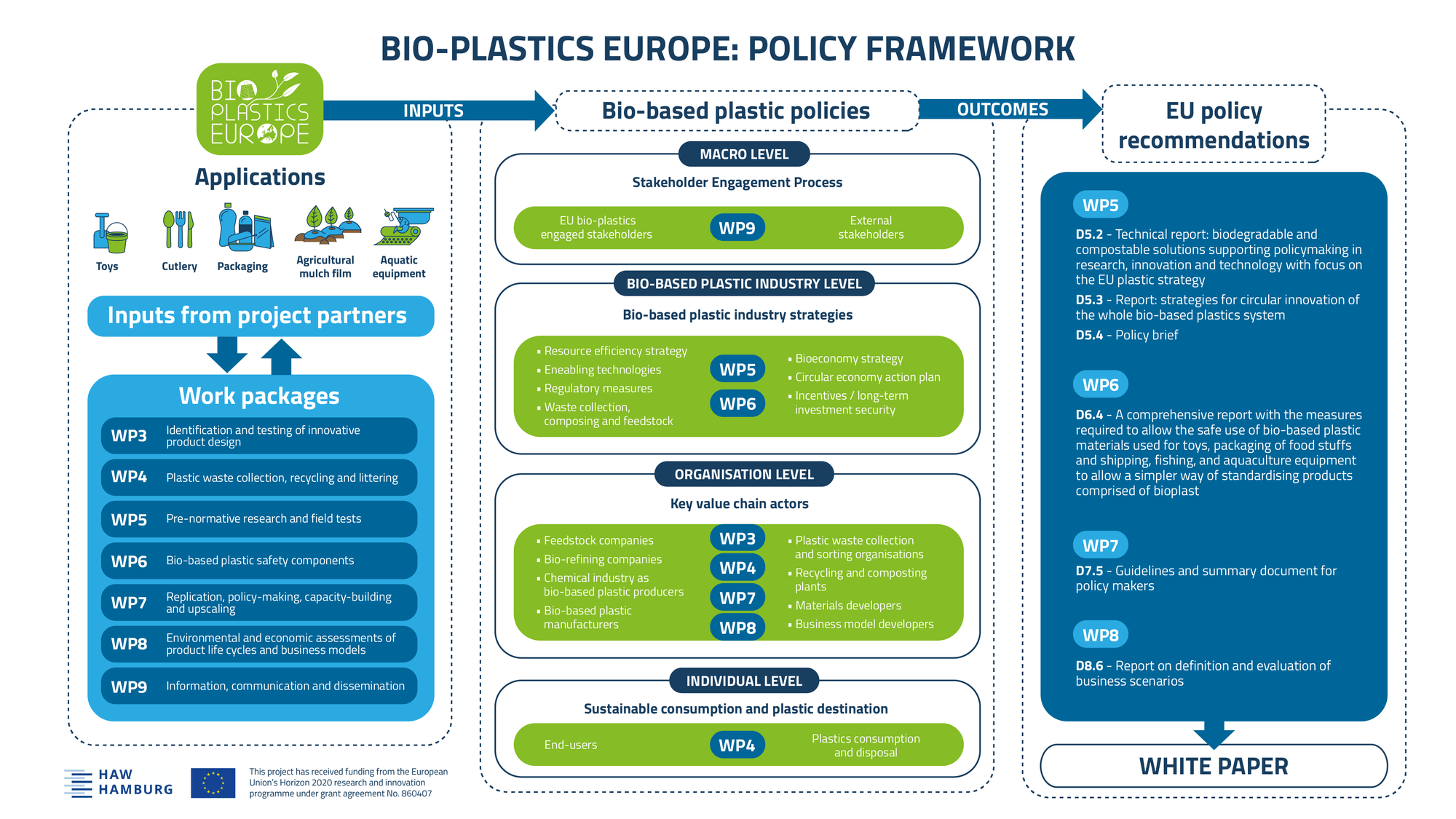 The BIO-PLASTICS EUROPE project created the Policy Framework to illustrate how the project will contribute to the EU policy recommendations for bio-based plastics systems of toys, cutlery, packaging, agricultural mulch film, and aquatic equipment.
The framework evidences the scale perspective of the bio-based plastic policies on four levels. The macro-level considers the stakeholder engagement process, the industry level is related to the bio-based plastic strategies, the organisations level unveils the key value chain suppliers´ industrial and managerial bio-based plastic practices, and the individual level looks into the sustainable consumption and plastic destination.
The policy framework for BIO-PLASTICS EUROPE is ultimately expected to generate a white paper containing policy recommendations created by the technical reports on biodegradable and compostable solutions, business strategies and scenarios for a circular economy and measures required to allow the safe use of bio-based plastic materials.