10. Feb 2023
The second BIO-PLASTICS EUROPE´s EU review meeting
The second BIO-PLASTICS EUROPE's review meeting took place in December 2022, in Hamburg, Germany. Over two days the project consortium presented the project achievements and discussed further steps with the EU and the Reviewers. In the first reporting period 30 deliverables were submitted and approved and during the second period additional 15 deliverables were submitted. During this review meeting valuable feedback and advices have been received from the European Union and two external experts.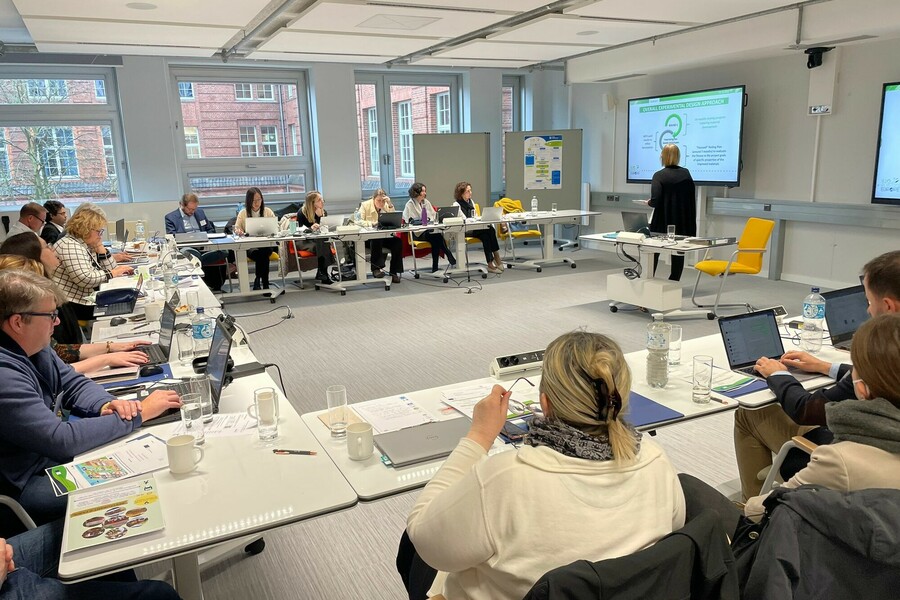 The European Research Executive Agency (REA) was represented by BIO-PLASTICS EUROPE project officer Cristina Paducea. In addition, the project was evaluated by two external evaluators Ms. Karin Molenveld, a chemical engineer who has been working in the field of bio-based and bio-degradable polymers for over 25 years, and by Ms. Elena Moreno, an industrial engineer and CEO of a Spanish company which is a pioneer in manufacturing biodegradable substitutes for plastic.
While on the first day the results of the second reporting period were presented by the work package leaders; the second day of the review meeting was focused on practical work conducted in labs of the HAW Hamburg. Several experiments have been prepared by the work package leaders and demonstrated to the EU reviewers.
We are grateful for the valuable feedback on the project process and excited to start the last reporting period of the project with new inputs from the reviewers.