11. Oct 2023
Meet our partners: IVL Swedish Environmental Research Institute
IVL Swedish Environmental Research Institute (IVL) is an independent, non-profit research institute with a broad environmental profile. IVL combines applied research and development with a close collaboration between the business and public sectors and works actively across the entire area of sustainability. With around 400 employees, IVL is a leading institute for applied environmental research and consultancy services in Sweden.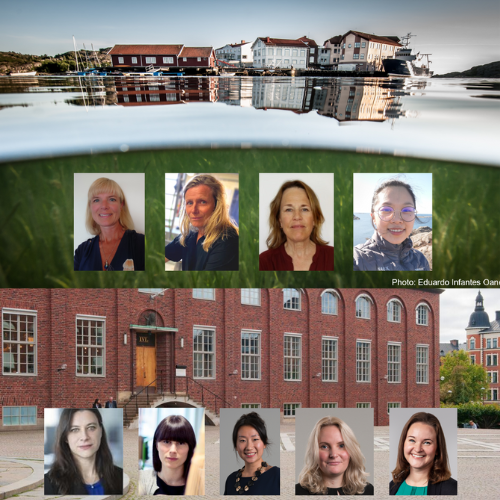 The BIO-PLASTICS EUROPE team at IVL is managed by Associate Professor Emma Strömberg (formerly by Anna Fråne), Senior researcher in Polymeric Materials at IVL's main office in Stockholm. Emma's research focuses on environmental interactions of polymeric materials, characterisation of material properties of conventional polymers and recyclates, biobased materials and composites as well as solutions for waste management. Research Engineer Anna Fråne and Circular Economy Specialist Alexandra Wu have led the work on policy development for future plastic use, recycling, circular economy and waste management, greatly assisted by Hanna Unsbo, MSc in Sustainable Technology and Senior Environmental Economist Flintull Annica Eriksson.
The rest of the IVL team operates at the marine research station Kristineberg Center on the Swedish west coast. Drs. Anna-Sara Krång, Maria Granberg and Kerstin Magnusson are all Senior Researchers in Marine Ecology and Ecotoxicology, with strong expertise in field and experimental investigations of environmental impacts of various pollutants (e.g. microplastics) and environmental stressors on marine organisms. Their research is greatly assisted by marine biologist Chiau Yu Chen. The IVL team at Kristineberg Center leads the field tests of the new bio-based and biodegradable plastics that have been developed within the project, to investigate their fate and degradability in natural environments. Plastic samples have been deployed in the sea outside the marine station, following degradation over time. Further, the team investigates possible ecotoxicological effects of the plastics on marine invertebrates such as annelids and crustaceans.