03. Sep 2020
Meet our partners: Fraunhofer LBF
In the second of our BIO-PLASTICS EUROPE partners series, we introduce Fraunhofer Institute for Structural Durability and System Reliability LBF.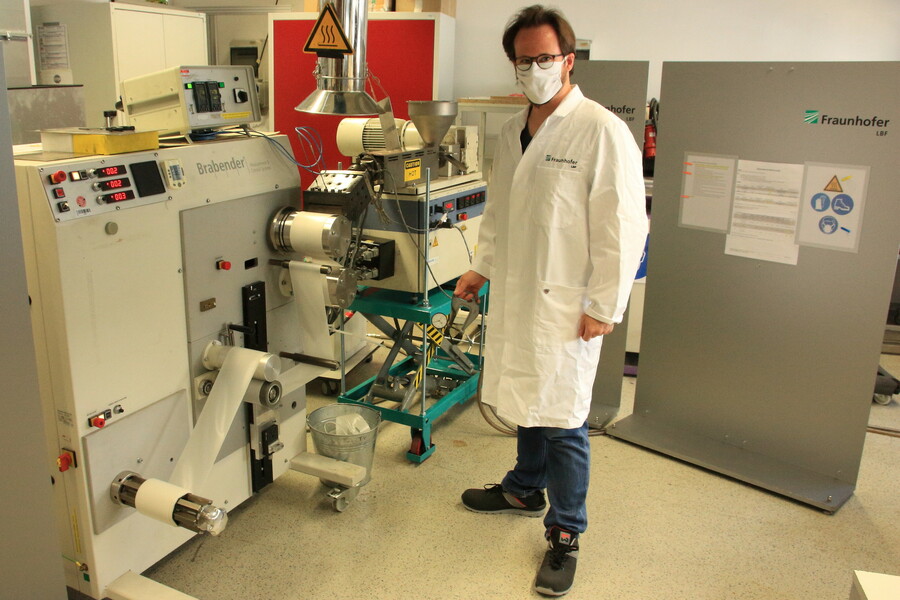 The Fraunhofer Team is particularly concerned with the development and improvement of materials made from bio-based plastics. They contribute their extensive experience in the addition and processing of plastics in order to provide substitutes for fossil-based systems on the basis of renewable raw materials.
One of the major aims of the Institute is to find a sustainable long term solution to plastic pollution. They aim to do this by obtaining the substitute from waste, in a way that facilitates long term use, recyclability and biodegradability. They aim to do this by evaluating existing materials and developing new compositions that combine all of these desired properties.
The Fraunhofer Team consists of Prof. Dr. rer. nat. Rudolf Pfaendner, who brings several years of experience in the chemical industry and academic research to the work of Bioplastics Europe and leads one of the work packages; Dr. Elke Metzsch-Zilligen, who designs concepts for various fields of application for bio-based plastics and Dr. Simon Gölden, who researches how bioplastics can be turned into new materials that can replace fossil materials in products.
Picture credit: Fraunhofer LBF