24. Apr 2023
Meet our partners: Assobioplastiche
Assobioplastiche (Italian Association of bioplastics and biodegradable and compostable materials), founded in 2011, aims to promote the dissemination of biodegradable and compostable products in full compliance with the principles of the circular economy.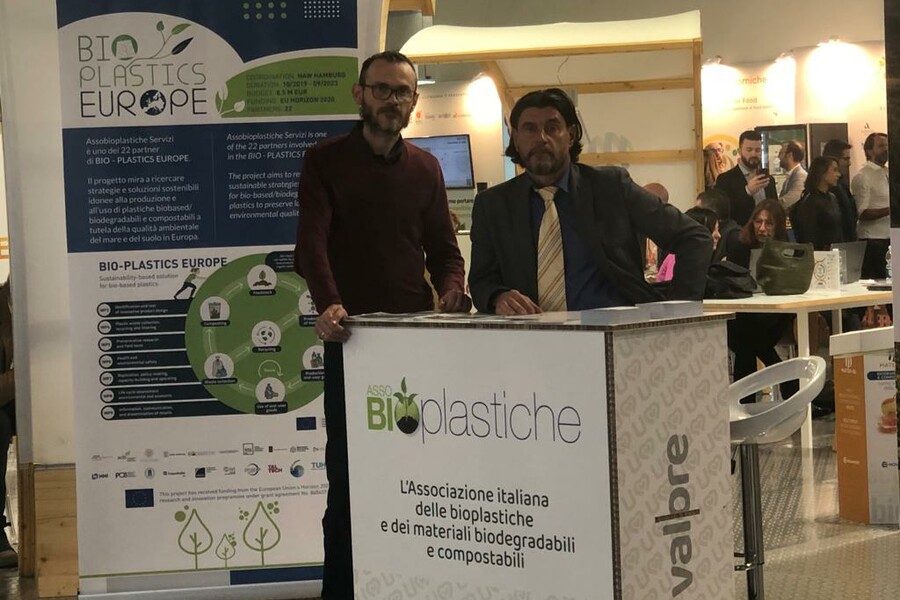 Focusing on sustainable procurement and correct management of the end of life, guaranteed by the certification of compostability of the products (standard UNI EN 13432:2002), the Association represents and protects the supply chain against incorrect practices and unfair competition. It periodically presents data relating to the performance of the various sectors of the supply chain and publishes the Yearbook, which contains information relating to its members, who are producers of bioplastics, transformers of bioplastics into manufactured articles, traders and distributors of bioplastic products, research, associations and operators of organic fraction treatment plants. Assobioplastiche is based in Rome and is chaired by Luca Bianconi. In addition to the president, the team is made up of Valentina Vignaroli (Director), Giuseppe Iasparra (Press and communication office) and Fulvio Terlizzi (Secretariat and administration).
Assobioplastiche also has a Technical-Scientific Committee and is the scientific advisory body of the Association. The TSC, among other things, carries out sector research and studies, find information relating to the sector, interacts with other research centres, prepares reports, position papers and other studies. The Technical-Scientific Committee also assists Members in solving problems of a scientific nature, examines and develops projects and opportunities affecting the industrial sector of biodegradable and compostable plastics.