04. Oct 2023
Impactful Journey - Navigating the Bio-Based Plastics Frontier
By Carolyn Brand (Prospex Institute, Belgium)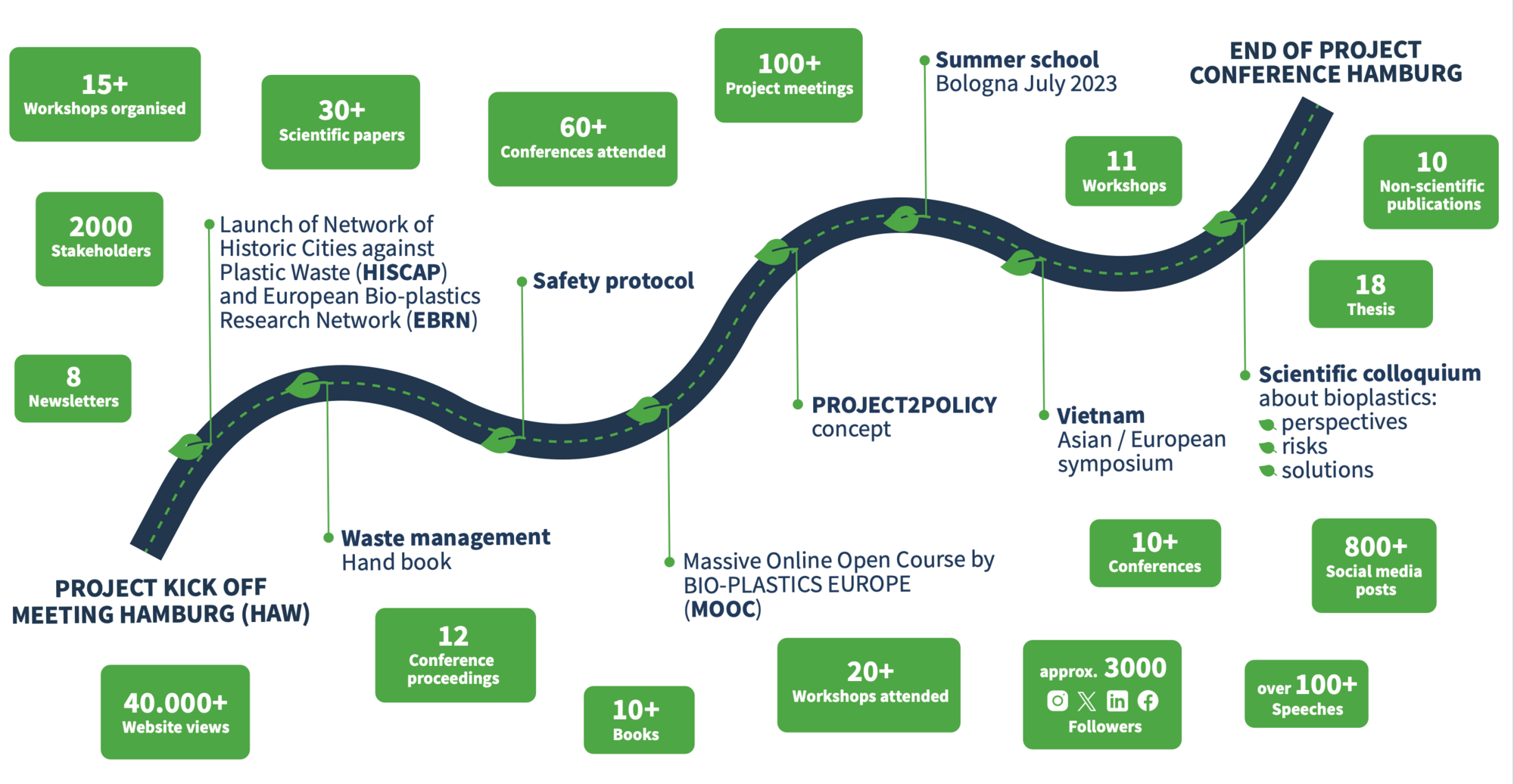 In the ever-evolving landscape of sustainability and plastic pollution, the pursuit of viable alternatives to traditional plastics stands as a critical mission. To unlocking the potential of bio-based plastics was the aim of three-year BIO-PLASTICS EUROPE project.
The kick off was in October 2019, where the strategies and concepts were agreed to underpin our goals. Almost 52 months later the BIO-PLASTICS EUROPE project consisting of 22 partners find ourselves completing the final lap of our endeavours to deliver the sustainable strategies and solutions for bio-based plastics to support the EU-Plastic Strategy and promote circularity in the economy.
Over the course of 3 years the core of the BIO-PLASTICS EUROPE project was dedicated to identifying and nurturing connections with the right stakeholders, laying the foundation for meaningful collaboration. The team, in partnership with the Prospex Institute, engaged with a diverse range of stakeholders: industry experts, researchers, policymakers, and scientists, resulting in 200 collaborators and circa 3000 stakeholders. The multifaceted approach we adopted resulted in a remarkable array of impactful workshops, compelling speeches, global interactive meetings, global symposiums, array of scientific and non-scientific published papers, enlightening articles, and some significant books being published.
If that isn't enough, the team also created important initiatives that will help others on the continued sustainable journey such as the Biobased plastic safety protocol, project2policy concept, and a Waste Management handbook focused on sharing knowledge and best practices on waste management of plastics to aid municipalities.
As the project draws to a close, our journey is far from over. In the project's final phase, we embark on a road tour spanning four countries: Slovenia, Lithuania, Italy, and Greece. Our mission is to implement the waste management handbook by collaborating with local municipalities, translating our knowledge into actionable initiatives. We aim to address the pressing challenges of bio-based plastic waste management on a localized scale.