04. Oct 2023
Enlightening dialogue with Experts - Elements of the future and requirements regarding bio-based plastics were discussed
By Carolyn Brand & Angela Hahn (Prospex Institute, Belgium)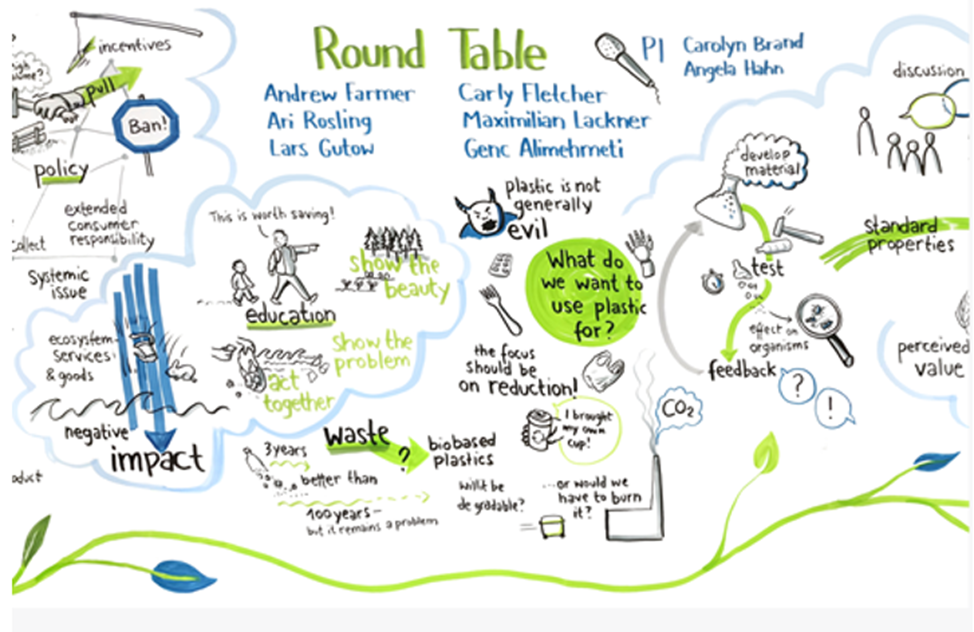 The international colloquium hosted by the Alfred Wegener Institute Helmholtz Centre for Polar and Marine Research in Bremerhaven, Germany, and organized by BIO-PLASTICS EUROPE together with HAW and Prospex Institute (see also the article "The BIO-PLASTICS EUROPE scientific colloquium") ended with a dynamic roundtable discussion on future perspectives of bio-based and biodegradable plastics. This enlightening dialogue, chaired by Prospex Institute, spanned over 1.5 hours, delving deep into the changes and challenges of sustainable plastic alternatives and was broadcasted on YouTube . The roundtable fostered profound insights on plastics' future. Responsible usage, collective efforts, informed consumers, and supportive policies are key to a sustainable plastic era. Challenges abound, but opportunities for positive change are equally significant.
Here are the key takeaways:
Purposeful Plastic Use: Plastic isn't inherently evil; it's about purpose. Selecting the right plastic type and responsible disposal are crucial for a sustainable cycle.
Prioritize Reuse and Recycling: Emphasizing reuse and recycling of biobased plastics is pivotal in reducing waste and resource consumption.
Synergies for a Circular Economy: Collaboration is key to fostering a circular economy for biobased plastics, enhancing sustainability.
Balance Feedstock and Food Security: Sustainably sourcing agricultural feedstock while ensuring food security is a delicate, necessary balance.
Choose Wisely: The right plastic for the right job – performance and environmental factors should guide choices.
Reduce Overall Plastic Use: Urgently minimize plastic production, whether traditional or biobased, for sustainability.
Collective Responsibility: Sustainability in plastic usage is a collective journey involving the entire value chain, from manufacturers to consumers.
Responsible Sourcing: Ethical sourcing and production practices in the biobased plastic industry are imperative.
Policy Catalyst: Effective policies can level the playing field and counter greenwashing in the plastic industry.
Timely Advocacy: Advocacy aligned with political moments can accelerate sustainability efforts.
Empower Consumers: Educated consumers drive responsible choices and policies.
Stakeholder Engagement: Engage stakeholders to find collaborative solutions and enhance research impact.
Scale Up Production: Boost biobased plastic production to make it a viable alternative.