29. Sep 2023
Cross-continental exchange in Vietnam - European-Asian symposium on avoiding plastic waste and promoting bio-based plastics
By Jelena Barbir, University of Applied Sciences Hamburg (HAW Hamburg), Germany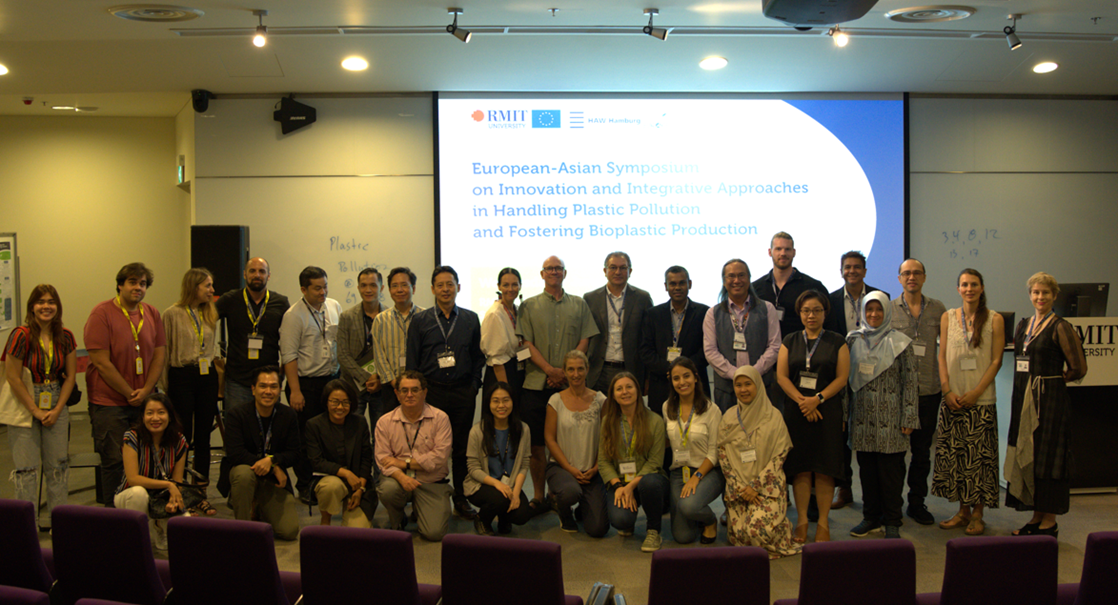 Within the framework of the BIO-PLASTICS EUROPE project a European-Asian Symposium took place in early June in Vietnam. The country is one of the five states worldwide responsible for 60% of plastic pollution in the oceans while recycling less than third of its disposed plastic waste. In a two-day program more than 50 European and Asian researchers, project managers and company representatives discussed approaches and methods being used in order to further understand the impacts of plastic on the environment, to manage plastic waste and foster the manufacturing of bio-based plastic products. The Symposium was hosted by the RMIT University in Ho Chi Minh City.
To get practical insights, the participants visited the largest landfill in Ho Chi Minh City which offered the participants to get familiar how the waste is managed in one of the largest cities in the world. Alter on, they were taken to the factory of Glassia, a Vietnamese company that reuses glass bottles in order to eliminate plastic waste.
The second day of the Symposium was dedicated to the theoretical exchange of ideas and several interesting discussions among the participants took place during plenary sessions. These sessions addressed different topics, such as sustainability-based solutions for bio-based plastic production and general solutions such as implementation of different educational approaches. Also, the topic of how plastic waste can be recycled and processed into new products was addressed, which was met with particular interest among the participants and gave rise to a lively discussion.
Later on, two sessions focused on plastic waste issues in Vietnam and three Vietnamese companies presented themselves and shared their sustainability efforts.
"Two successful and instructive days that facilitated the exchange between experts from different countries showed to be a valuable contribution to counteracting plastic pollution in the oceans and triggered some new ideas to foster future international collaboration", says Eleonora Foschi, researcher at the University of Bologna, who joined the event.
For further information: The results of the symposium will be documented in the book "Innovation and Integrative Approaches in Handling Plastic Pollution and Fostering Bioplastic Production", which is part of the World Sustainability Series and will be published by Springer Nature.