24. Mar 2021
Taking a closer look at bio-based plastics in the laboratory
The BIO-PLASTICS EUROPE consortium has developed five bio-based plastic materials. Those materials are now being subject to tests both in the laboratory and in the field by nine of our project partners. In the second post on our six-post project update series, you can have a brief look into our research activities.
By Stefano Gianazzi, TICASS, Italy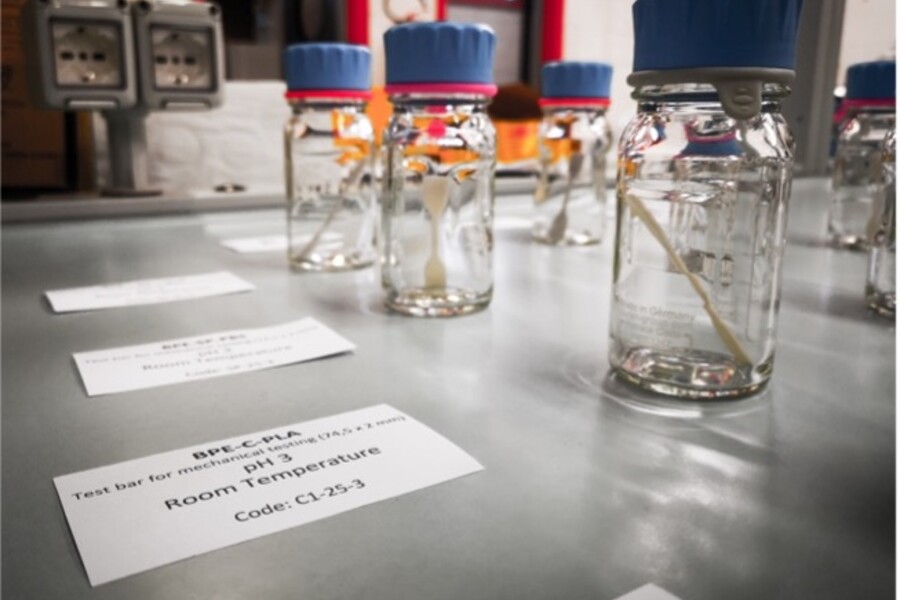 Figure 1. Samples of bio-based plastics being prepared for water absorption testing.
Various experimental tests are being conducted with those bio-based prototypes on field, biota, and in the laboratory. Overall, these tests aim at studying: 1) the level of degradation of the materials in different environments; 2) their stability under different conditions; and 3) their toxicity on specific organisms.
But before all those activities could start, it was necessary to first develop a testing plan for all consortium partners, defining, for example: which particular tests would be performed and by whom on which materials; the intended application of the materials (cutlery, mulch films, rigid packaging, soft packaging, toys); and characteristics of the samples (such as shape and size).
Each different test is a further step for scientists to better understand how the material behaves. Given the many tests which are being performed, the partners met to discuss their overall coherence to avoid any gaps or overlaps.
"Fortunately, and thanks to the efforts made by the material manufacturers Arctic Biomaterials OY (Finland) and Fraunhofer Institute for Structural Durability and System Reliability LBF (Germany), we received all the requested samples in due time - tells Professor Elisabetta Arato (TICASS) - and our team was able to begin the proper testing activities in the first days of 2021, despite the difficult working conditions due to COVID-19".
Figure 2. Samples are checked for size and shape variations.
TICASS is responsible for carrying on experiments in a controlled environment, that is, in the laboratory.
"We evaluate how water is absorbed by three different compounds, considering different operating conditions such as pH, temperature and alcohol percentage – states Claudia Pastorelli from TICASS – Our experiments also compare recycled conventional plastics to unrecycled bio-based plastics".
Figure 3. Chart showing how water is absorbed by one of the modified compounds.
After the experiments are conducted, the researchers analyse the data obtained. The team's workflow also depends on how such data is managed. "We manage our research data over two complementary paths. The raw data is managed via MS Excel within the laboratory - explains Stefano Gianazzi, another colleague at TICASS - and the same data set is processed, afterwards, with the R software and then presented as a streamlined chart, which is more useful for communication and dissemination activities" (see figure 3).
The third post in this series will take you through an experiment undertaken by the BIO-PLASTICS EUROPE team at the Hamburg University of Technology (TUHH), Germany.