Register now! 2nd HISCAP event: "Best practices for sustainable plastic waste management in Mediterranean countries"
2nd HISCAP event: "Best practices for sustainable plastic waste management in Mediterranean countries"
11h - 13h CET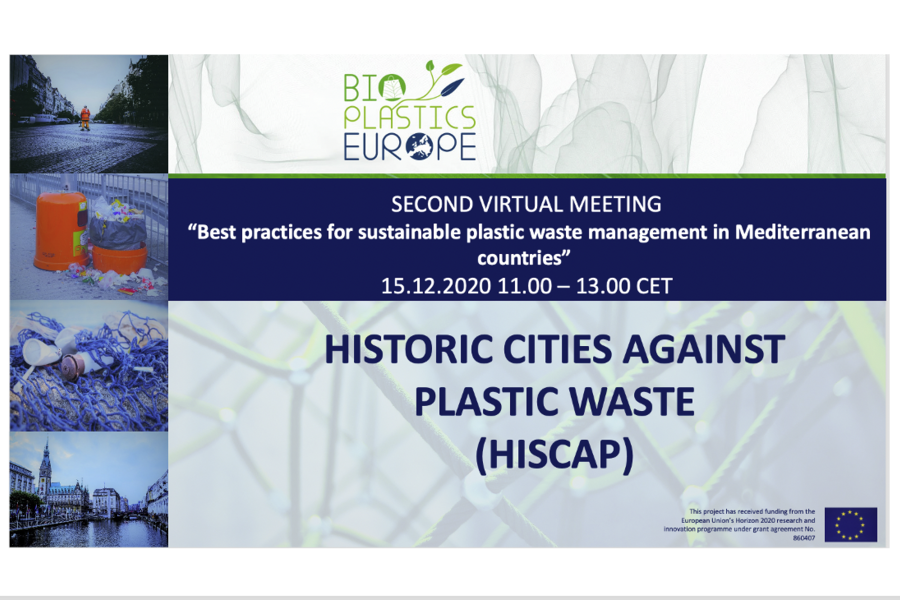 Because of its short lifespan and improperly management at end-of-life, packaging are those applications that most contribute to the problem of marine plastic pollution. In particular, the results figured out by six of beach clean-ups around the world show that out of almost 14 million items collected, five of the ten most 49 found items are plastic packaging. Among them, the single-use plastic packaging accounts for 50% of the marine litter. Their presence has been found in Mediterranean Sea as well: catch-sampling schemes reveal an average microplastic concentration of 147.500 particles/km2. It follows that preventing the use of plastic materials and the reduction of plastic waste become a crucial point to address the problem of marine pollution.
This event presents the efforts done by historic cities bordering the Mediterranean Sea that, in one hand, want to preserve the tourism and the economy of the sea and, on another, desire to minimize urban littering and unconventional practices. Best practices from BLUEMED initiative, MEDFreeSUP and CleanSeaLife projects will be shared with participants.
Here you can find the draft agenda.
To register, fill in your details below.
---
Registration