Agriculture mulch film Focus Group
The Alma Mater Studiorum – Università di Bologna personally invites, to participate in a unique Focus Group on Agriculture Mulch Film on 25th May 2023 at 2.30PM (CET).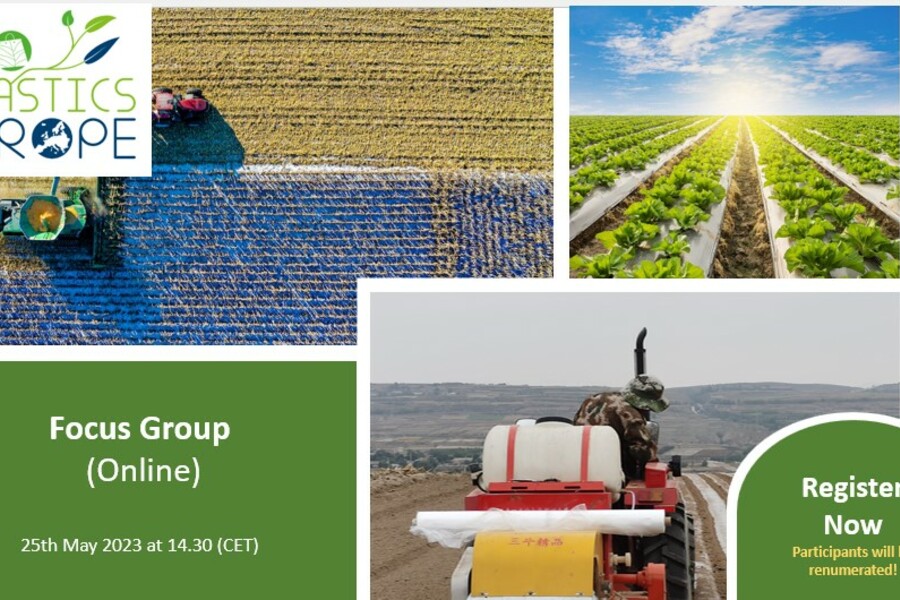 One way to accomplish BIO-PLASTICS EUROPE's vision to develop and implement sustainability-based solutions for bio-based and/or biodegradable plastic production, by turning knowledge into practice through technical, policy and business-model innovations, is to explore and gather insights regarding the frameworks, mechanisms and business models required for the social and business expectations of bio-based and biodegradable plastics.
To ensure that the BIO-PLASTICS EUROPE journey is successful, it is vital to integrate viewpoints of different experts, actors, and stakeholders from across value chains. After the successful focus group in the toys industry held in November 2022, in this Focus Group the University of Bologna will lead an interactive discussion to collaboratively work with all participants on the key elements characterizing biodegradable mulch films, examining technical, economic and legislative aspects.
The Focus Group will take place on 25th May 2023, as a virtual event, with the purpose of gathering opportunities, challenges, gaps and recommendations to underpin innovative business models to promote a circular bioeconomy in the Agriculture Industry.
By joining this Focus Group event, you will gain insights into the innovation of the bio-based and biodegradable plastics market and be able to share your views and influence the circularity and sustainability of the sector. Compensation in monetary form as well as publication (in conferences, project website etc.) may be provided for participating in the focus group. In case of any questions, please do not hesitate to reach out to either bioplasticseurope.unibo.team@gmail.com or nanzala.gonda@prospex-institute.org
Registration link: https://prospex.typeform.com/to/b9KknK9z